Parent & Child: A Pizza Party for Father's Day
by Central Market Cooking School San Antonio
Follow
$25 – $50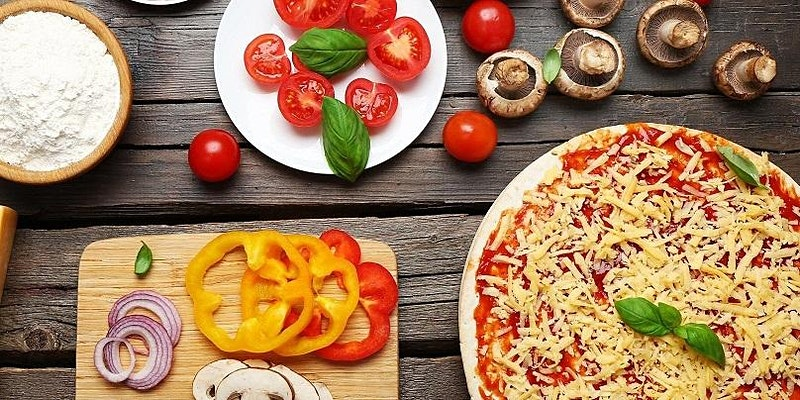 Parent & Child. Demonstration/Hands on.
Celebrate Father's Day by polishing your pizza-making skills. A team made up of Dad and up to two children will learn to make pizza dough from scratch; create a simple and tasty uncooked pizza sauce; then form and top your own family pie. You'll also learn to make and fill calzones from the same dough and wind up the festivities by whipping up a chocolate chip studded filling for cannoli – and, of course, enjoying each bite!
For One Adult & Up to Two Children, ages 7 – 17
Pizza Dough
Uncooked Tomato Sauce
Shape & Top Your Shared Pizza
Create a Calzone
Sweetened Ricotta & Chocolate Chop Cannoli Filling
Safety & Precautions
We ask that you return a signed copy of the waiver for each attendee via email prior to class.
Please wear a mask while in the Cooking Schools. Masks can be removed to enjoy samples provided or the food that you have prepared.
Our Partners will maintain a 6-foot distance from attendees while in the Cooking Schools. We ask that you maintain a 6-foot distance from other attendees during the class.
Classes are limited to a maximum of two hours. For that reason, we ask that all attendees arrive at least 5 minutes prior to the confirmed time of the class