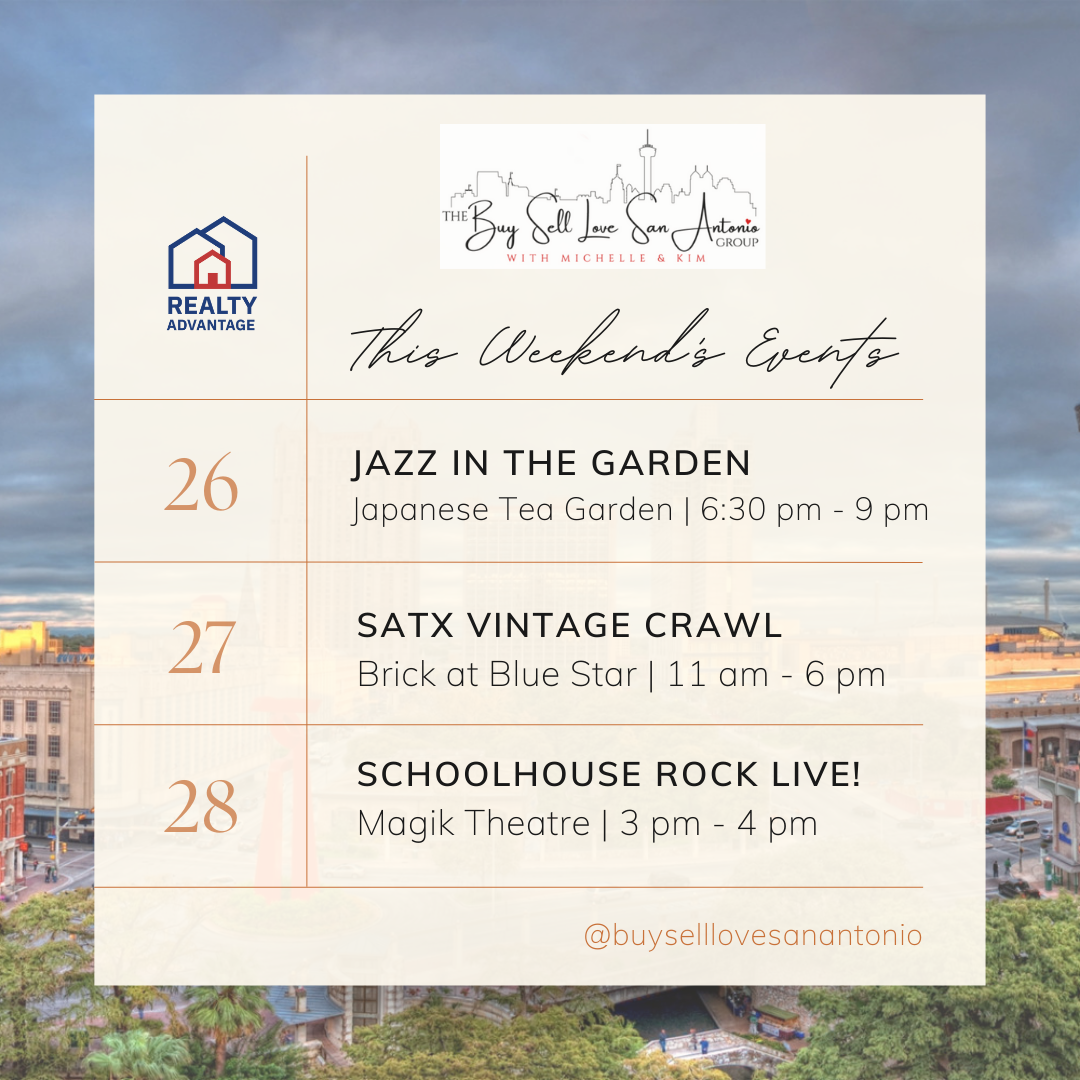 The 2023 Jazz In The Garden Spring Concert Series in the historic Japanese Tea Garden features live jazz music near the gazebo overlooking the beautiful koi pond, waterfall and garden!
On Friday, May 26, enjoy the sounds of enjoy the sounds of Three Swings & A Miss. Led by Hollywood born, Hill Country raised, Noelle Goforth, the quartet delights listeners with smooth vocals, warm tones, and charming vintage vibes. Goforth combines the songs and stylings of soothing Julie London, vivacious Ella Fitzgerald, alluring Peggy Lee, and passionate Billie Holiday, transporting audiences to an unforgettable bygone era.
6:30 pm – 9:00 pm Japanese Tea Garden, 3853 N St. Mary's Street
Join Brick at Blue Star and the SATX vintage reseller community for a day of city wide vintage shopping to celebrate the launch of the SATX VINTAGE GUIDE.
The San Antonio Vintage Guide is your one stop resource for experienceing all that the San Antonio vintage community has to offer from collectible tees to home decor.
Pick up your SATX VINTAGE GUIDE at any participating vintage shop or at our vintage pop up at Brick, and curate your ultimate vintage shopping trip. Enhance your shopping experience with a VIP package and recieve special perks at participating vintage shops, neighboring bars and restaurants, a SATX VINTAGE CRAWL Swag Bag and free admission to the our official afterparty, the SATX VINTAGE CRAWL BALL featuring some amazing local bands, drink specials and more vintage goodness.
VIP Shopping Experience – $25
SATX Vintage tote, sticker and tee.
108 BLUE STAR SAN ANTONIO, TX 78204 Saturday, May 27 · 12 – 7pm
Now's your chance to catch the musical that wowed audiences nationwide! Schoolhouse Rock Live follows Tom, a nervous schoolteacher who is anxious about his first day of teaching. He tries to relax by watching TV and discovers that his favorite show comes to life on the set. Together with the Schoolhouse Rock gang, Tom realizes how fun learning can be.
Enjoy classic songs such as "Just a Bill," "Interjections," and "Conjunction Junction" at this fun-filled retro revue!
APRIL 15 – JUNE 4, 2023
ESTIMATED RUN TIME:
Approximately 70 minutes